Republican lawmakers questioned Judge Wendell Griffens impartiality after he lay bound on a cot following his ruling to halt executions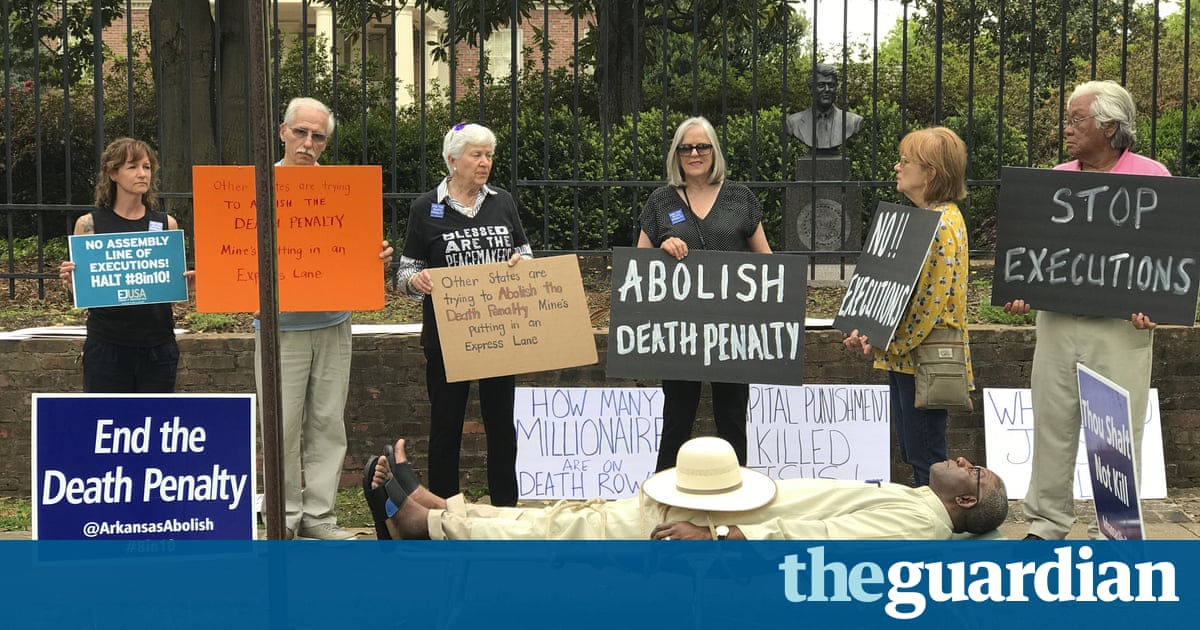 The judge who on Friday barred Arkansas from executing six prisoners in rapid succession followed his ruling by attending an anti-death penalty rally, where he lay down on a cot and bound himself as though he were a condemned man on a gurney.
Judge Wendell Griffens participation in the protest outside the Arkansas governors mansion sparked outrage among death penalty supporters, including Republican lawmakers who described it as judicial misconduct and potential grounds for Griffens removal from the bench.
Arkansas attorney general Leslie Rutledge on Saturday asked the states highest court to vacate Griffens ruling and asked for a new judge to be assigned the case.
Griffen, a Pulaski County circuit judge, ruled against the state because of a dispute over how the state obtained one of its execution drugs. In an interview on Saturday, he said he was morally opposed to the death penalty and that his personal beliefs alone should not disqualify him from taking up certain cases.