An end to abuse, a law against mansplaining, and reparations for two millennia of injustice as a new sci-fi art show imagines a female-led future, we ask comedians, writers, politicians and CEOs for their vision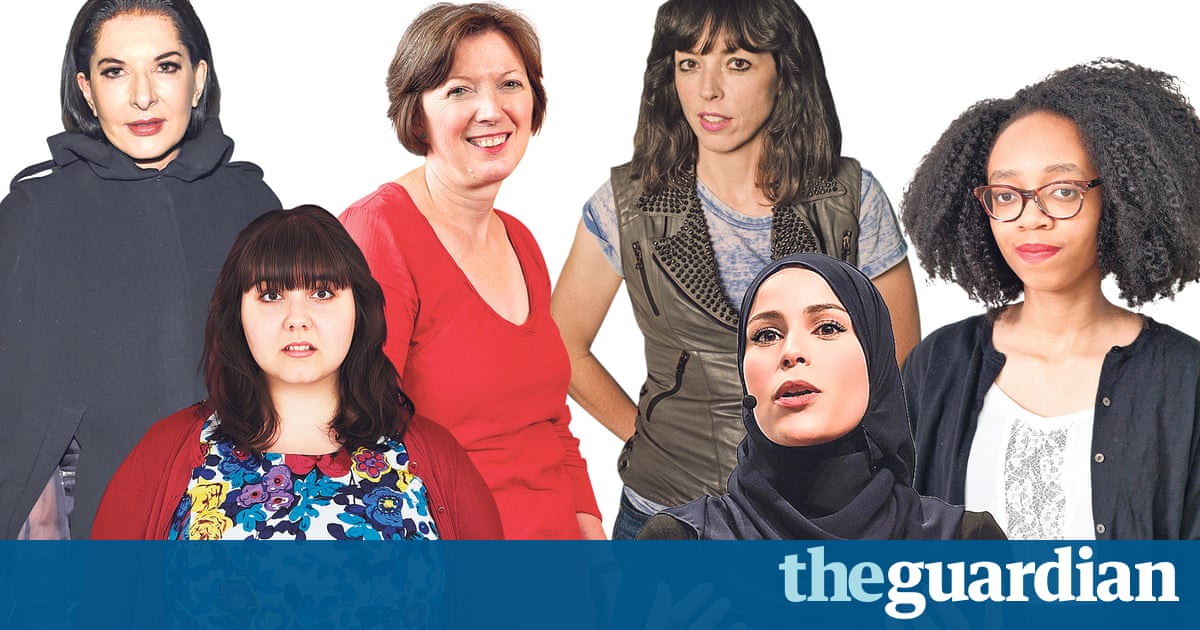 Somethings not working at the moment
Bridget Christie, comedian
Kim Jong-un and Donald Trump are threatening to nuke each other. The UK has had four terror attacks in four months. David Cameron called the EU referendum, lost, resigned, said: Dum de dum de dum, then retreated to his 25,000 sheepskin-insulated manshed at the bottom of his garden to eat artisanal cheese. The man who sold me my bicycle refused to put the basket on it because he thought it was a girls job.
We dont know what the world would look like if women ruled it, but somethings not working at the moment. While we cant say for certain that women would make a better fist of it, or behave any better, what we do know is that when women are in leadership positions, or involved in decision-making, societies work better. There is less violence and instability and more peace.
If women were in charge, I doubt that eight men would have the same wealth as the poorest 50% of the worlds population. Eight! Ive had more people on my trampoline at once. When a group of men whose combined wealth equals that of 3.6 billion people can comfortably frolic together on one trampoline, its time for a leadership change.
Women would never be the victim
Marina Abramovi, artist
If women ruled the world, they would stop being fragile, they would stop being dependent, they would never be the victim, they would never be abused. I want women to be warriors. When women are free and happy, they will know how to rule the world.