Prime minister apologises to Tories who lost seats and reaffirms top cabinet posts in DUP-backed minority government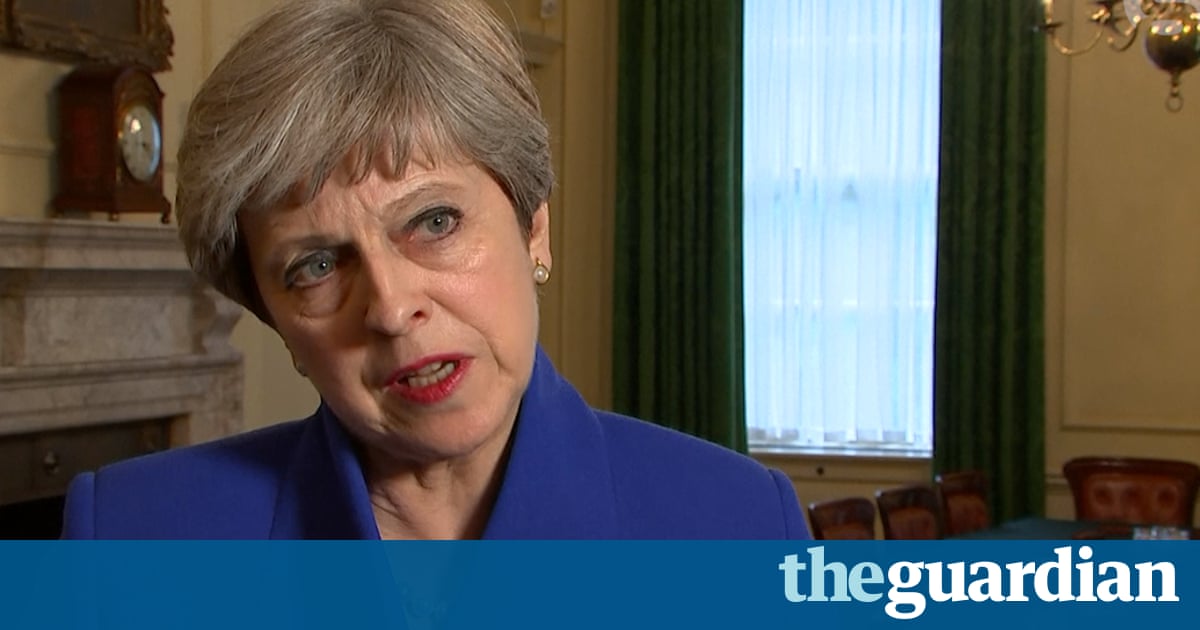 A chastened Theresa May has apologised to her party colleagues, after squandering the Conservatives majority with an ill-fated snap general election, forcing her to turn to Northern Irelands Democratic Unionist party for backing.
A surge in support for Jeremy Corbyns Labour party and its anti-austerity message drove the Conservatives into retreat, leaving them unable to form a majority government alone.
Labour won the last seat to declare, Kensington and Chelsea, meaning it had 262 MPs and the Conservatives 318 MPs. The prime minister will seek to govern with the help of the DUPs 10 MPs.
In a contrite interview, May said: I wanted to achieve a larger majority. That was not the result we secured. And Im sorry for all those candidates and hard-working party workers who werent successful, but also for those colleagues who were MPs and ministers and contributed so much to our country and who lost their seats and who didnt deserve to lose their seats.
Her explicit apology came after some colleagues were infuriated by an earlier statement in Downing Street that failed to acknowledge the disastrous election result, which many regard as self-inflicted.
After returning from Buckingham Palace, where she received the Queens blessing to form a government, May had promised to provide certainty, and urged her colleagues: Lets get to work.
The prime minister received the staunch backing of pro-Brexit MPs, including Brexit secretary David Davis, amid fears that the election result could stall the process of leaving the European Union, with formal talks due to start within 10 days.
May adopts contrite tone after Tory MPs vent anger over election